Enrollment
Enroll Today & Choose LEAP Academy as Your School
LEAP Academy provides an open and transparent enrollment process to ensure that every family have a fair and equitable opportunity to apply and enroll.
Enroll Now for Lottery 2023-24
Enrollment at LEAP is conducted in four tiers:
Tier 1: Continuing students are the first priority. Parents who wish to have their children continue at LEAP, are guaranteed a seat.
Tier 2: LEAP is family school and therefore provides second priority to siblings of existing students.As a family, we work hard to ensure that all of your children can attend LEAP, so they can stay together on their academic journey.
Tier 3: LEAP focuses on Camden City families and provides preference for families that reside in the City of Camden.
Tier 4: Once all seats are provided to families in Tier 1-3, the opportunity is offered to families that reside outside the city for enrollment.
The Public Lottery: When there are more applicants than seats available on any given grade, a Lottery is held to randomly select students for vacant seats. Families are ranked in the order of selection. The Lottery is current through the entire school year. Every year, the school establishes a new lottery.
Why Choose LEAP Academy?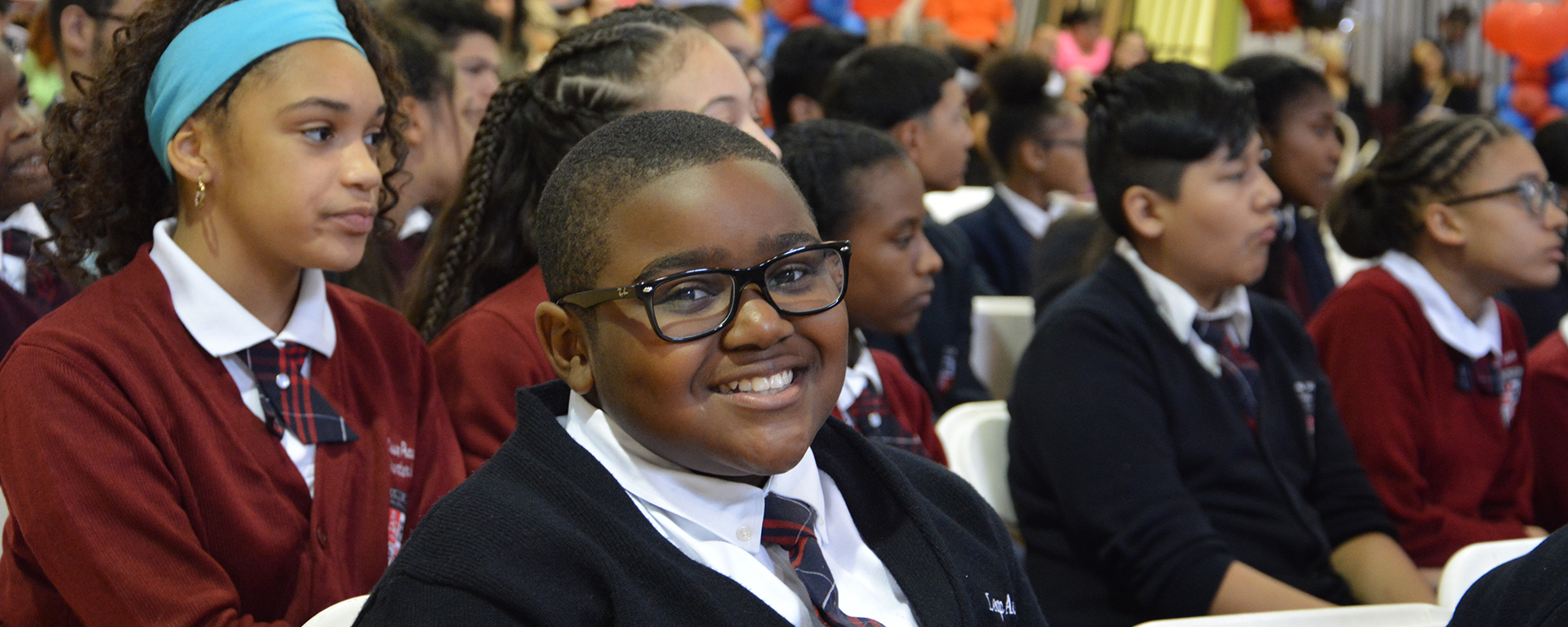 Comprehensive Approach: LEAP offers a comprehensive K-12 school pipeline so your children can enter as young as 5 years old and remain with the School through High School.
Pre-College Program: LEAP Academy's goal is to prepare every child for entering and succeeding in a college or university upon High School graduation. We have done so since our first graduating class in 2005.
College Credits while in High School: LEAP students take dual college courses while in their junior and senior years in high school. All Seniors take college courses through the LEAP Early College Program. Participating colleges include Rutgers, Rowan and Camden County College.
Scholarship Support for College: LEAP Academy High School seniors are supported by two endowment funds that provide college scholarships to support your child once in college.
Extended Learning: Our extended school day and school year provide greater access to extra-curricular programs, athletics, and academic support.
Safe and Modern School Buildings: We have safe and welcoming state-of-the-art facilities — the best in the city.
Technology: Every child has access to a tablet or laptop beginning in kindergarten.High school students have laptops for home use to ensure access to technology.
School Meals/Lunch Application 2022-2023
If you have not completed your child's application online, please use this link:
For a paper application, contact Enrollment Office at 856-614-2092.
If you prefer to enroll at LEAP Academy in person, this application form can also be completed between 9:00am-3:00pm at these LEAP Academy Schools: STEM Elementary (639 Cooper Street), STEM Intermediate (532 Cooper Street), and STEAM High School (130 N. Broadway).