Upper Elementary
About
Serving students in grades 4-5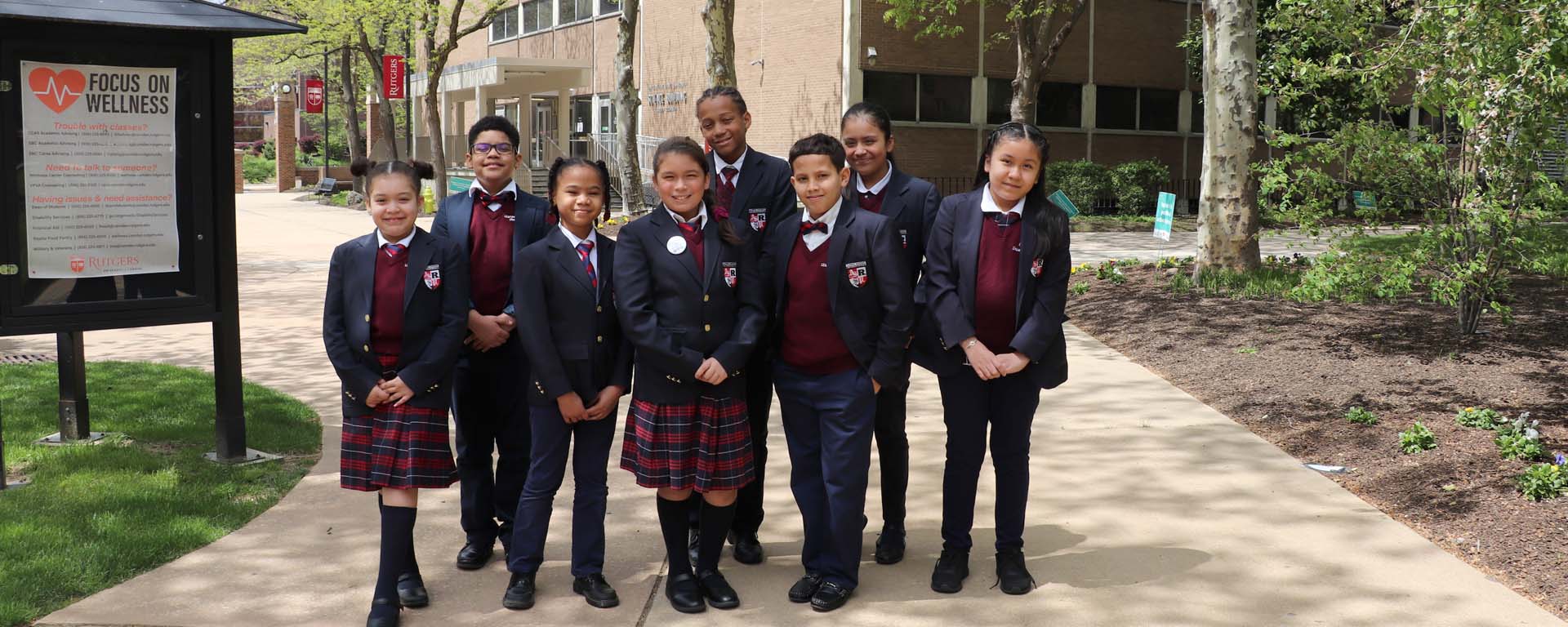 The Upper Elementary School serves 360 children in grades 4-6 and builds on the foundational skills learned in K-3. The school focuses on providing every student with a strong academic foundation in math and language arts using integrated approaches that incorporate science, social studies and world languages.
Instructional Programs
Developing Communication Skills & Nurturing Values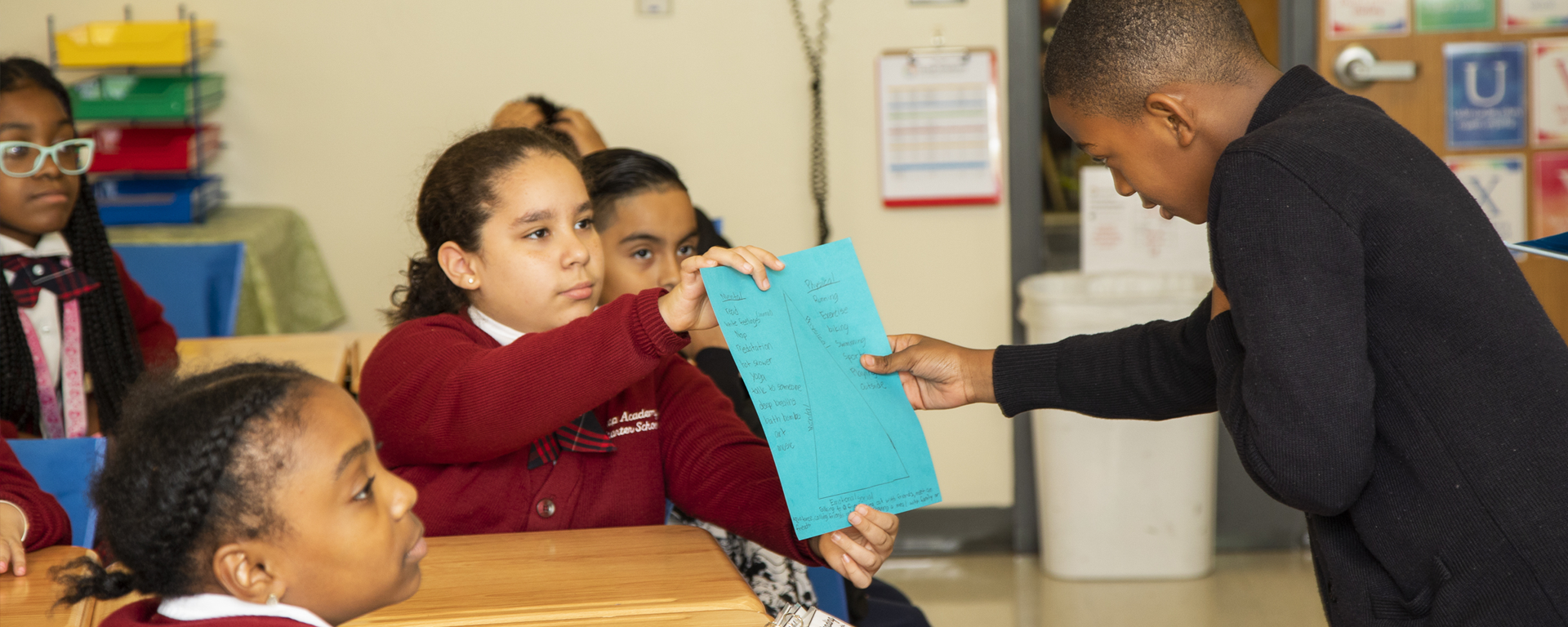 An academic program delivered through content specialized departments to ensure that students are taught Mathematics and Language Arts by content certified teachers.
Strong focus on English/Language Arts skills development to ensure that students become strategic readers, writers, and oral communicators.
Varied opportunities for students to expand thinking skills (including metacognitive and critical-thinking skills), and to develop the necessary habits of mind, motivation to learn and independence as a learner.
Structured opportunities for students to develop life skills such as articulating a vision, decision making, building self-confidence and self-discipline, and accepting responsibility to complete tasks from start to finish.
A commitment to nurturing important values, including team-building skills, respecting alternative viewpoints, and appreciating and being aware of different cultures and traditions.
Principal's Message
Welcome to the Upper Elementary School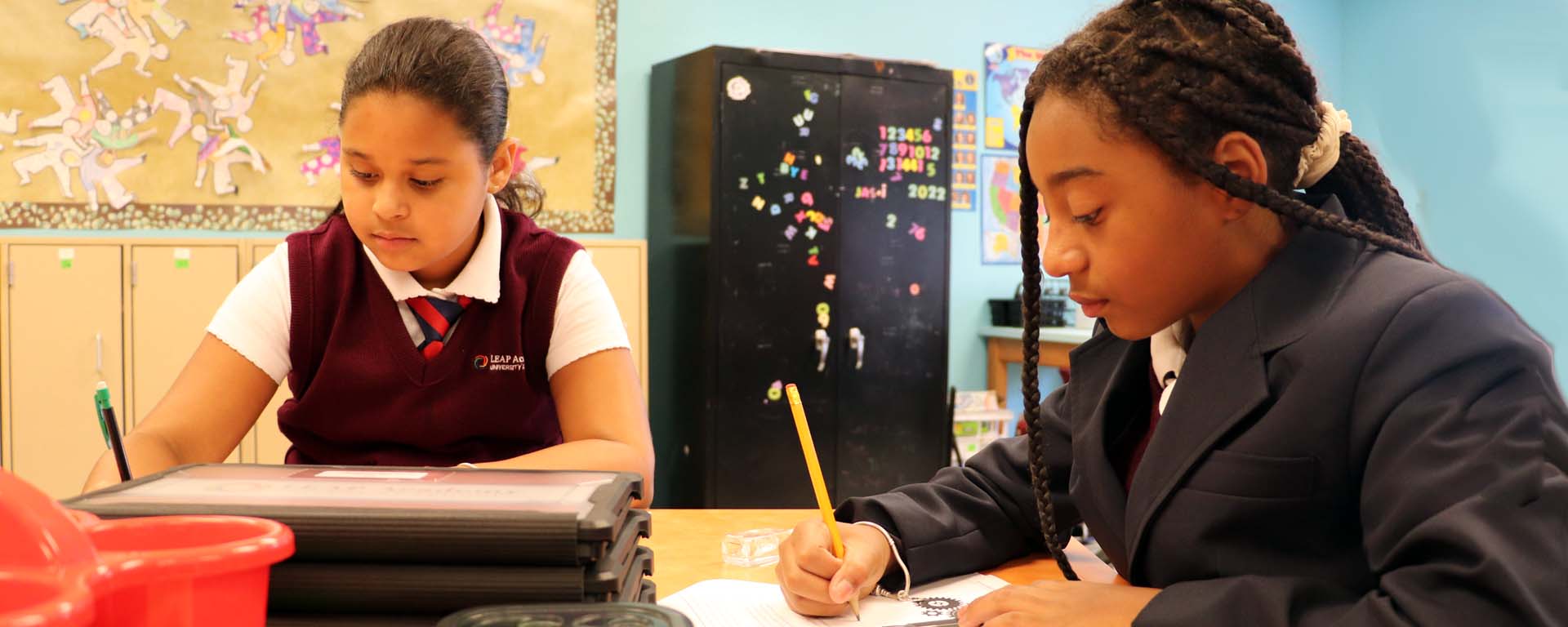 I'm extremely happy to join the staff of LEAP University Academy as the new 4 to 8 Instructional Principal. I'm very passionate about education and I look forward to partnering with you to provide our students with a rigorous, engaging, and high-quality middle school experience.
I believe that great schools are the results of great teachers, so my primary objective will be to ensure that every student is receiving high-quality instruction from every teacher at LEAP. In order to do this, I will be providing teachers with feedback on their instruction, access to professional development, and reaching out to parents for support with academic and behavioral concerns to ensure our students are prepared for college and 21st century careers.
Thank you for the opportunity to serve you in this role! Please do not hesitate to reach out to me if you have any questions, concerns, or ideas you would like to share.
Faculty/Staff
Nutrition
View & Download Menus for Upper Elementary Students
Food is cooked daily in each school. The staff works diligently to provide balanced and nutritious meals. Menus are available each week.

ESL & Special Service
English as a Second Language (ESL) Program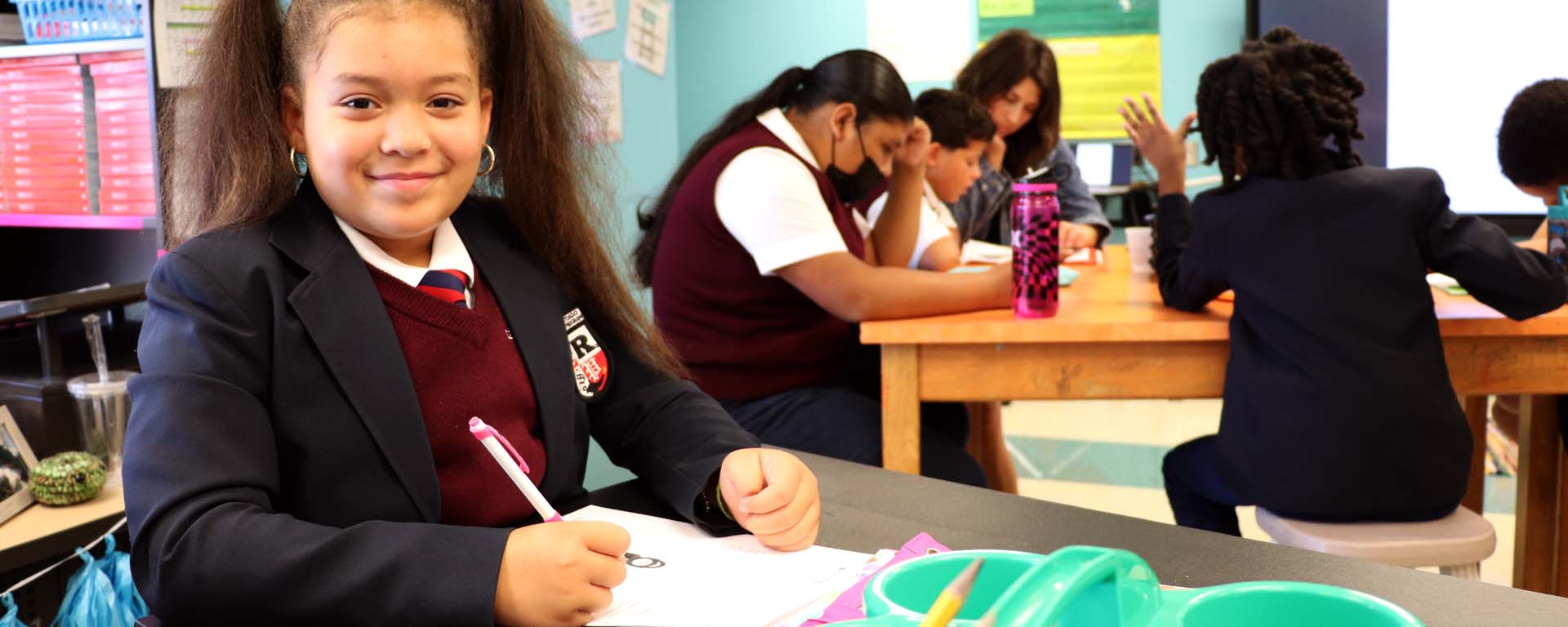 LEAP Academy's ESL Program aims to provide culturally and linguistically responsive education for all English language learners to ensure equitable access to opportunities that promote language acquisition, life long learning, and global citizenship.